How does the Companion Watch Improve Independent Living?
How does the Companion Watch improve independent living? Living alone in later life can lead to potential health risks, especially due to the prevalence of falls in people over 60, which can not only be painful, but also significantly damage confidence about living independently.
The good news is that advancing care technology is helping to support safe, independent living and provides a solution to better connect families and enable intervention if necessary. Our Companion Watch monitors wellbeing and provides reassurance that if a fall or emergency should occur, nominated family / support network will be automatically and immediately notified.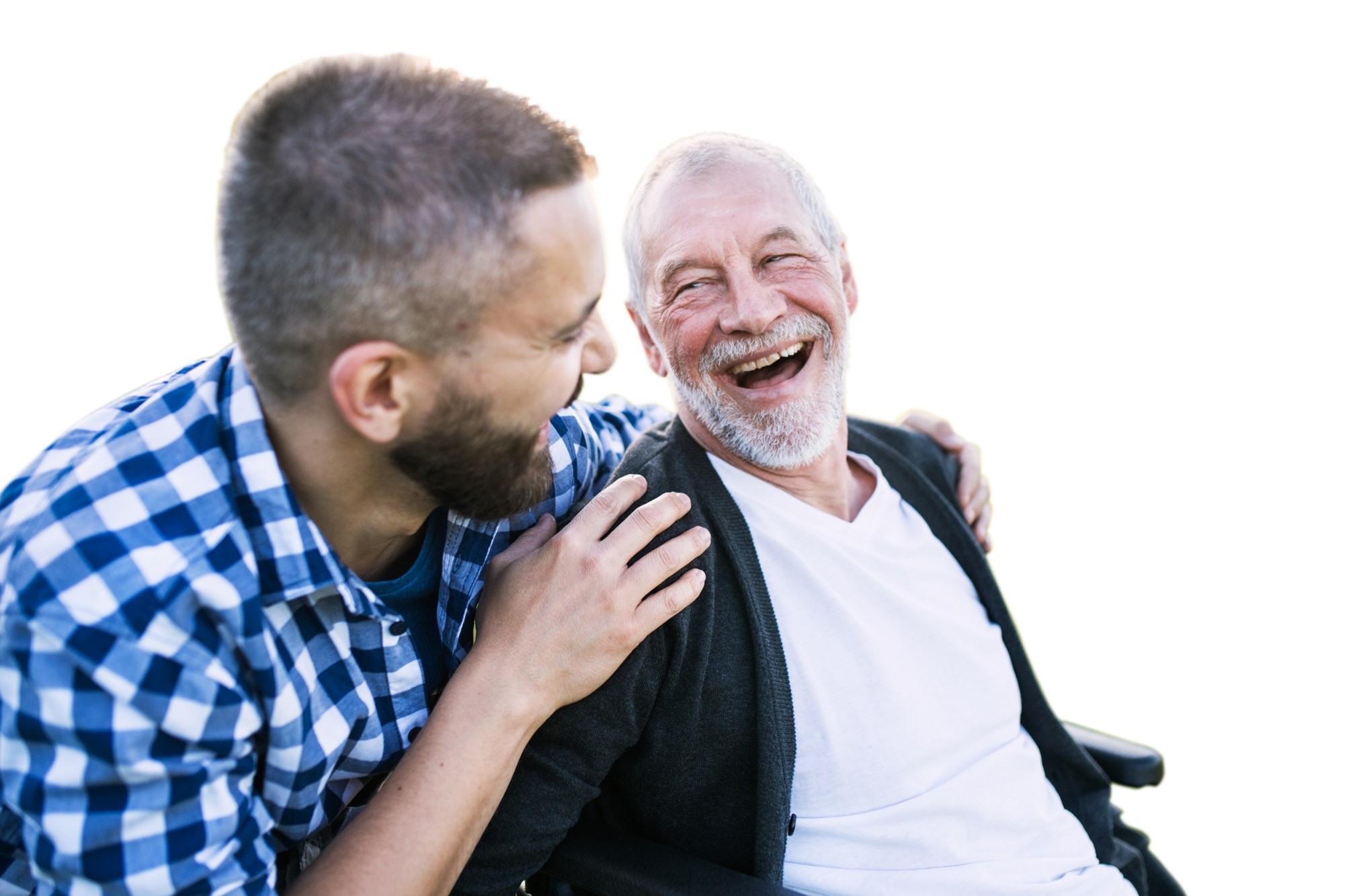 24/7 reassurance with the Companion App
The Companion Watch empowers the wearer and their support network (up to 8 people) with full and easy access to wellness and activity data.
Whenever the watch is being worn, day or night, it is collecting wellness information about the wearer. This is then displayed simply through the Companion App, allowing individuals and their support network to review it using their mobile, tablet or desktop devices. All data is clearly labelled and if any excessive variability in health metrics is detected, it will be highlighted to them via the app. This data can be shared with GPs and healthcare professionals to analyse trends and support care reviews.
Collecting a range of wellness data
Activity and no-movement
During the day, activity goals can be tracked on the watch and in the app. If the watch isn't worn, or the watch detects no movement for a period of time, then a no-movement alarm is raised.
Heart rate
Heart rate is recorded every 10 minutes during the day, and every 30 minutes at night. You can view the data graphically making it easy to spot anything out of the ordinary.
Respiratory rate
Companion Watch can track the number of times you breathe per minute. Any spikes or anomalies in data are visible through the app.
Falls Detection Technology - helping to keep safe
One of the biggest concerns of family members is that elderly or disabled loved ones may experience a fall whilst alone in their home. The Companion Watch brings peace of mind that in the case of a fall, a family member will automatically be alerted to ensure timely intervention.
The intelligent Companion Watch registers when the wearer has a fall, thanks to its in-built accelerometer and altitude meter. In the event of a fall or the 'SOS' button being pressed, the watch will begin to raise alerts to the wearer's circle of care, who then have the option to call the watch directly to check on the wearer. The watch is cleverly designed to be an emergency communications tool allowing a two-way conversation without the need for any additional Wi-Fi or telephone contracts. What's also reassuring is that if a fall is detected or the "SOS" button is pressed, the watch will securely share its GPS location, enabling the wearer to be found and assisted.
GPS Tracking - preserving independence and monitoring 'wandering'
The watch can be configured to track the wearer's location, allowing family to discreetly keep an eye on whereabouts, whilst the user retains their sense of independence. This feature is commonly used for wearers with cognitive impairments that cause wandering, such as Dementia or Alzheimer's.
The Companion Watch allows you to set up 'safe zones' around the wearer's home and any other places they frequently visit. If the wearer leaves or re-enters a safe zone, an alert is sent to their support network via the Companion app. The watch also securely shares its GPS location, helping you to find and assist the wearer if necessary. This can be just as relevant in residential care and supported living settings as it is for those in their own home.
Giving wearers as much (or as little) involvement as they'd like
Thanks to its minimalist design, you don't have to love technology to benefit from the Companion Watch. With 4 different configurations, the wearer can have as much - or as little - involvement with the watch operation as they'd like. Even those that are not tech-savvy, enjoy logging onto the app to monitor their wellness information.
For wearers who want to use all of the watch features, they can:
Make calls from the built-in Contacts address book.
Choose whether to accept or cancel calls to the watch
Set watch modes, including custom alerts
Cancel an alarm before it is sent to the support network
We like to think of the Companion Watch as being reassuringly on hand, providing some additional connectivity when required.